ECONOMY
Tourism Minister Visits Marrakech, Al Haouz to Assess Sector's Situation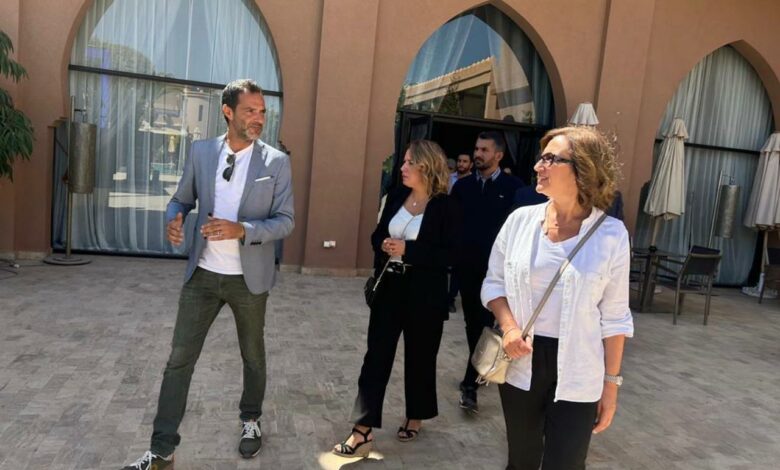 In accordance with the High Instructions of His Majesty King Mohammed VI for a swift resumption of economic activities, the Minister visited several tourist accommodation establishments in Marrakech and the Al Haouz province, according to a press release issued by the Tourism, Handicrafts and the Social and Solidarity Economy Ministry.
On this occasion, the Minister stressed that most of these establishments had shown great resilience in the face of the earthquake, although some had suffered damage requiring repair work.
The trip to Al Haouz, added the same source, enabled the Minister to meet the region's inhabitants and professionals, find out about their situation, and discuss their employment needs, particularly in key sectors in this part of the country, such as tourism, crafts and the social economy.
The Minister also visited the Marrakech medina (old town), including emblematic sites such as the Jamaa El Fna Square, the Semmarine Souk and the Place des Épices, according to the same source.
"Tourist activity in Marrakech has returned to normal. We confirmed this when we toured the Medina, which continues to be a major attraction for tourists. Admittedly, there was some damage, but it was quickly dealt with. We would like to reassure our partners and future tourists that the situation in Marrakech is stable," said Ammor as quoted in the press release.
Tourism in this region, the press release recalls, is a driving force for other sectors such as handicrafts and the social and solidarity economy, and plays a fundamental role in the daily life of a large section of the population and in its socio-economic development.
"In the run-up to the Annual General Meetings of the International Monetary Fund and the World Bank, scheduled for October 09-15 in Marrakech, public authorities and professionals are actively mobilizing to ensure an exceptional welcome for Morocco's guests," added the press release.
Preparations are well underway at the various host structures visited by the Minister, including the main site at Bab Ighli, hotels and restaurants, with the aim of offering participants and visitors an exceptional experience throughout their stay.
Aldar: map