ECONOMY
Amman: Morocco Palestine Sign MoU in Employment Vocational Training Field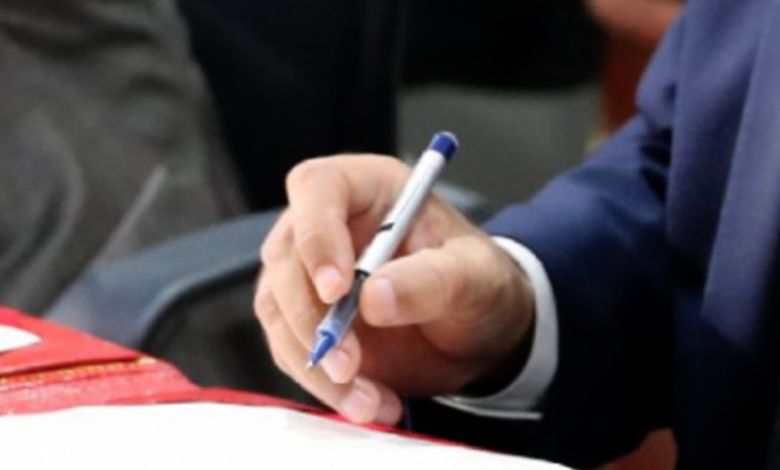 The Ministry of Economic Inclusion, Small Business, Employment and Skills and the Palestinian Ministry of Labor signed, Thursday in Amman, a memorandum of understanding aimed at strengthening cooperation in the field of employment, vocational training, inspection, labor protection and occupational safety and health.
The memorandum was signed by Minister of Economic Inclusion, Small Business, Employment and Skills, Younes Sekkouri and the Palestinian Minister of Labor, Nasri Abu Jaish, on the sidelines of the partners' meeting to support the implementation of the Palestinian National Employment Strategy 2021-2025.
This memorandum stems from the fraternal and deep-rooted relations between the two countries, and an affirmation of the strong ties between the two brotherly peoples, as well as their belief in the importance of strengthening cooperation relations to serve their common interests.
The agreement includes the development of self-employment tools and small projects, the exchange of studies on the reality of the Moroccan and Palestinian labor market, the preparation and holding of training courses, and the exchange of expertise and know-how visits.
On this occasion, the Palestinian Minister of Labor welcomed the signing of this agreement, affirming his willingness to benefit from Moroccan expertise in the fields of vocational training, health and safety.
He said that the Kingdom has made significant progress in the field of vocational training, stressing the need for the Palestinian side to benefit from these experiences.
For his part, Sekkouri noted that the agreement is meant to develop relations with Palestine in the field of labor, employment and entrepreneurship, taking into account the specificities of the issue of employment in the Palestinian territories, which are experiencing a difficult situation.
He added that there are similarities that could fuel this agreement according to a practical approach to serve the Palestinian people and their just cause, stressing that the Kingdom of Morocco, under the leadership of His Majesty King Mohammed VI, Chairman of the Al-Quds Committee, remains committed to providing all kinds of support to the Palestinian brothers.
ALdar : LA MAP