ECONOMY
Morocco Stands as a Strategic Player in African Economic Integration (Ambassador)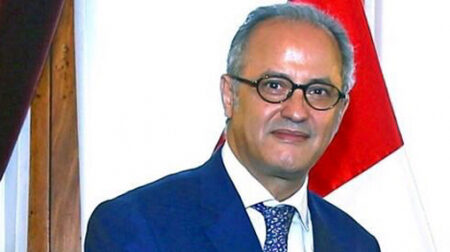 Morocco's economic potential and geographical position enable it to stand as a strategic player in African cooperation and economic integration, Moroccan ambassador to Rome, Youssef Balla said.
Speaking at a virtual conference held recently in Rome by the Association "Diplomatia", Balla highlighted the importance of South-South cooperation promoted by the Kingdom as well as the new model of "North-South-South" cooperation, through the dynamics of investment by Moroccan operators in Africa and the signature of more than 600 cooperation agreements.
He stressed that the Agreement for the establishment of the AfCFTA is "a major geo-economic event and above all, an ambitious political project that reflects the willingness of an entire continent to strengthen its economic development and intra-African trade (currently 17% compared to 67% in Europe).
The Moroccan diplomat highlighted the role Morocco plays in the creation of effective coordination mechanisms as part of the AfCFTA, which "fits perfectly with the vision of HM King Mohammed VI.
This new step reinforces the path of African unity and will contribute to the development of continental value chains, open new horizons for transport systems as well as international business opportunities, given the prospects for a GDP growth in the continent of 7%, i.e 450 billion dollars, he said.