SPORT
AFCON-2025 in Morocco, a 'Trial Run' for World Cup 2030 Organization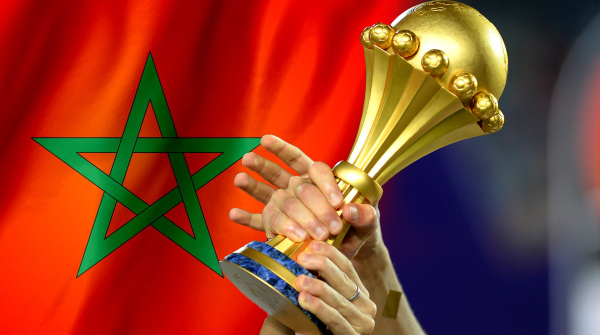 In an article titled "With the 2025 African Cup of Nations, Morocco Refines Its Football Dream", the newspaper noted that this attribution, which "signifies a return to prominence for Moroccan football," will allow Morocco to once again host the premier African football tournament, 37 years after its last hosting.
The unanimous decision by the Executive Committee of the Confederation of African Football (CAF) to designate Morocco as the host of the 2025 AFCON during their meeting in Cairo was, as the publication notes, "hardly in doubt" even before the official announcement.
"Le Soir" further pointed out that the Kingdom wasted no time in initiating renovation and expansion work on its stadiums, all of which have already received FIFA certification. Work has already commenced on the stadiums in Rabat and Tangiers, with Agadir, Fez, and Casablanca stadiums also slated for improvements in the coming weeks.
The article describes Morocco as a "football-loving nation" that has actively hosted African tournaments in recent years, highlighting Morocco's successful hosting of the last AFCON U23, which it also won, along with hosting the FIFA Club World Cup in February (a repeat of 2013 and 2014).
Morocco was also the organizer of the most recent Women's AFCON in the summer of 2022, leading to the decision by African football governing bodies to award Morocco the hosting rights for the next edition in 2024.
Regarding Morocco's joint bid with Spain and Portugal to host the 2030 World Cup, the Belgian media characterizes the bid as "unprecedented and symbolic" since it could mark the first time the competition is played across two continents. It also highlights the full support of the Confederation of African Football (CAF) for the bid.
The newspaper commends the "memorable" performance of the Atlas Lions at the 2022 World Cup in Qatar, where they became the first African team to reach a World Cup semi-final. It recognizes Morocco's dedication to African football and its ambition to break through barriers.
Le Soir also underscored the success of Moroccan clubs at the continental level and the impressive performance of women's football, which has undergone significant transformation and made it to the Round of 16 in its debut appearance at the Women's World Cup this past summer.
Aldar: map