WORLD NEWS
Global Coalition to Address Synthetic Drug Threats Launched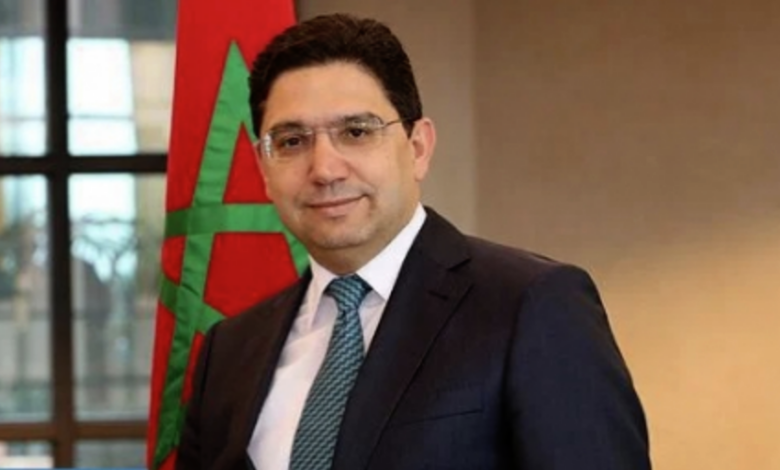 The Global Coalition to Address Synthetic Drug Threats was launched on Friday at a virtual ministerial meeting on accelerating and strengthening the global response to synthetic drugs, held via videoconference with the participation of Nasser Bourita, Minister of Foreign Affairs, African Cooperation and Moroccans Expatriates.
Created at the initiative of the United States, this coalition aims to bring together key international actors, governments, intergovernmental organizations, specialized agencies, civil society, and the private sector for concerted action to address the challenges posed by synthetic drugs at the global level.
It takes place in a context where synthetic drugs pose a growing threat to public health, security and stability in many countries around the world, and where the production and trafficking of these chemical substances has increased exponentially, with harmful consequences for society, including problems of drug addiction, crime and violence.
In the face of this threat, there remains an urgent need to strengthen international cooperation in order to develop global strategies to address these complex challenges.
The Coalition aims to strengthen international coordination and cooperation by facilitating the exchange of information, expertise and best practices to better understand trends in the production, trafficking and consumption of synthetic drugs, and by promoting bilateral, regional and multilateral cooperation for a concerted and effective response.
It aims to strengthen national capacities through support for capacity-building in prevention, treatment, demand reduction and the fight against illicit trafficking in synthetic drugs, as well as by promoting the sharing of best practices, technical assistance and training for health and law enforcement professionals.
Promoting research and innovation is another of the coalition's aims, encouraging scientific, medical and social research to identify the effects of synthetic drugs on health, society and the environment, and stimulating technological innovation to develop more effective detection and prevention methods.
It is also working to strengthen cooperation with the private sector through collaboration with pharmaceutical companies, research laboratories, technology suppliers and security companies to develop innovative solutions.
The coalition also aims to raise awareness and educate through the development of awareness and education campaigns to inform the public, particularly young people, about the dangers of synthetic drugs, their harmful effects on health and social consequences, and by encouraging cooperation with the media and civil society organizations to disseminate prevention and harm reduction messages.
The creation of a Global Coalition to Address Synthetic Drug Threats represents an important opportunity to strengthen international cooperation and meet the challenges posed by these dangerous substances. The Coalition's action should enable the adoption of a new global approach based on intergovernmental collaboration, to better prevent and combat the spread of synthetic drugs.
Speaking on the occasion, Bourita stressed that "the launch of this coalition comes at a crucial time, given the devastating consequences of drug use on health, security and social cohesion."
He welcomed the establishment of this new global mechanism, calling for the collective commitment of all stakeholders.
ALdar : LA MAP