POLITICS
Marrakech: Morocco, Djibouti Sign MoU in Health Sector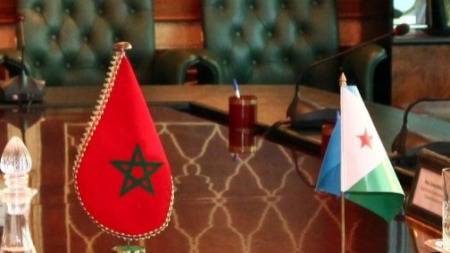 The MoU, signed by the Minister of Health and Social Protection, Khalid Ait Taleb, and his Djiboutian counterpart, Ahmed Robleh Abdilleh, aims to establish strong and lasting relations between the various components of the two countries' health systems.
Driven by a spirit of South-South cooperation, these relations seek to develop research, expertise, and training activities designed to strengthen the healthcare systems of both countries. They also aim to offer ongoing education and skills development to students, managers, teachers, and researchers.
Ait Taleb stated that the signing of this MoU strengthens and enriches the existing partnership between Morocco and Djibouti, particularly in terms of healthcare structures and training. He also noted that the partnership is scheduled to take effect in October.
Following his condolences to the Moroccan people following the Al Haouz earthquake, Robleh emphasized that his visit aimed to strengthen collaboration between the two Ministries of Health.
The MoU includes the twinning of the University Hospital Centers (CHU) of Rabat and Djibouti through a technical partnership for the training of doctors, specialists, and paramedics, as well as the exchange of experience between Moroccan experts and their Djiboutian counterparts.
ALDAR: MAP