WORLD NEWS
Morocco St. Vincent and the Grenadines Pledge to Strengthen Cooperation Ties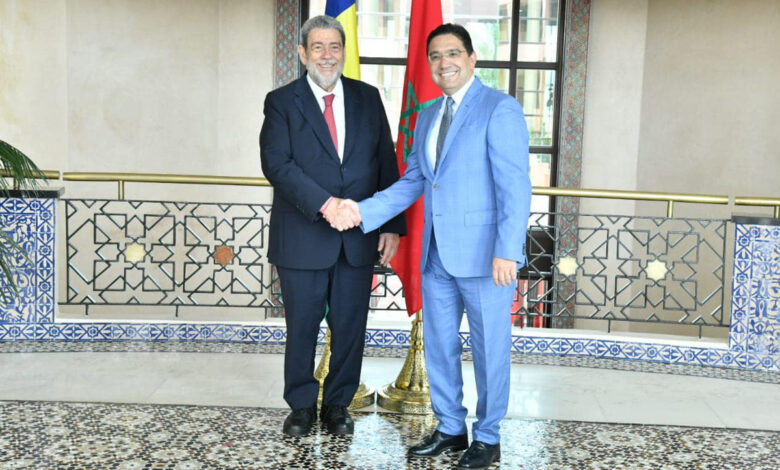 Morocco and Saint Vincent and the Grenadines are committed to further strengthening their cooperation relations in order to meet the aspirations of the peoples of the two friendly countries.
This commitment was expressed in a joint communiqué issued at the end of talks held Friday in Rabat between the Minister of Foreign Affairs, African Cooperation and Moroccan Expatriates, Nasser Bourita, and the Prime Minister of Saint Vincent and the Grenadines, Ralph Gonsalves, who is on a working visit to the Kingdom.
According to the joint communiqué, discussions during the visit focused on an evaluation of the ongoing cooperation between the two countries, especially in the fields of agriculture, health, education, human resources development through vocational training of civil servants in priority fields for Saint Vincent and the Grenadines. This momentum has resulted in a new roadmap for bilateral cooperation for 2023-2025.
At the multilateral level, both sides called for the development of a high-level joint political dialogue and stressed the importance of intensifying their contacts with the aim of further harmonizing their positions within multilateral institutions, such as the United Nations (UN).
During his two-day visit to Morocco, the Prime Minister of Saint Vincent and the Grenadines held talks with the Head of Government, Aziz Akhannouch, and the Speaker of the House of Representatives, Rachid Talbi El Alami.
ALdar : LA MAP