POLITICS
FM Holds Talks in Washington with White House Officials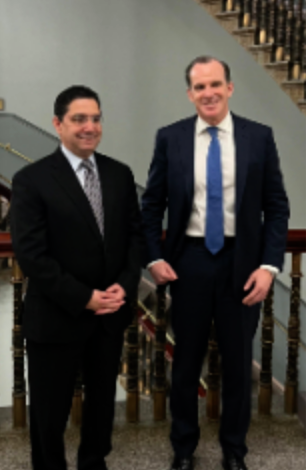 Minister of Foreign Affairs, African Cooperation and Moroccans Abroad, Nasser Bourita, held talks Tuesday in Washington with National Security Advisor, Jake Sullivan, and White House Coordinator for the Middle East and North Africa, Brett McGurk.
Discussions focused in particular on the means to further deepen and diversify the strategic partnership between the United States and Morocco, in line with the shared ambitions of His Majesty King Mohammed VI and US President Joe Biden, for a more strong and constantly renewed alliance between the two countries.
Talks were also an opportunity to address regional and international issues of common interest, where Morocco and the United States are working for peace, stability and prosperity, particularly in the Middle East and Africa.
ALdar : LA MAP