SPORT
CAF President's Outstanding Achievement Award 2022 Tribute to Genius of Africa its Vibrant Youth – HM the King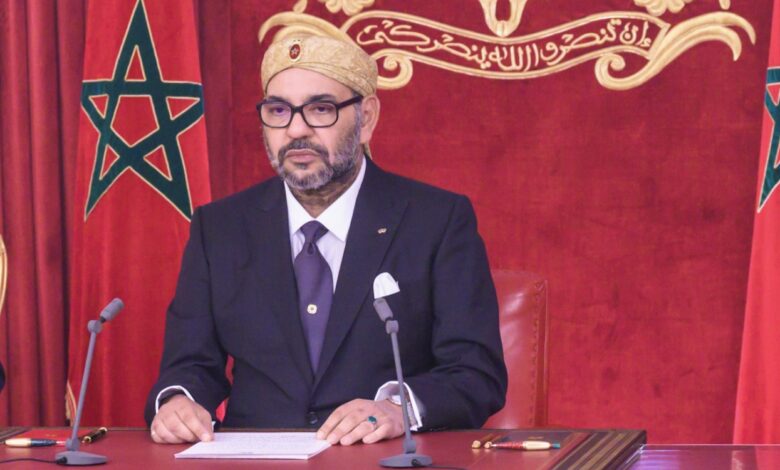 The Confederation of African Football (CAF) President's Outstanding Achievement Award 2022, awarded to HM King Mohammed VI, is, "first and foremost, a tribute to the genius of Africa and its vibrant youth," the Sovereign said on Tuesday.
"It is still my firmly held belief, as I pointed out in my speech at the 29th African Union Summit in 2017, that "the future of Africa hinges on its youth", and that only "a proactive, youth-oriented policy can channel energy for the achievement of development. Therefore, the Award you are bestowing upon me today is, first and foremost, a tribute to the genius of Africa and its vibrant youth," HM the King said in a message on the occasion of the award ceremony in Kigali, Rwanda.
The Sovereign also stressed in this message, which was read by Minister of National Education, Preschool and Sports, Chakib Benmoussa, that "this Award represents a recognition of the choices I have made to bring about the right conditions for their development and fulfilment. Football is not just a sport, it is a work in progress and a long-term process."
HM the King has, in this sense, affirmed to have made soccer a lever for success and sustainable human development in the Kingdom.
The Sovereign said he shares with His brother President Paul Kagame – whom the Confederation of African Football is also honoring today – "an unwavering confidence in our African continent, its youth and capacities," noting that "we are working to make the most of that potential, without ever being satisfied with mere hopes, nor, for that matter, with our achievements."
HM the King took the opportunity to pay tribute to FIFA President Gianni Infantino for his strong commitment to African soccer and to thank CAF President Patrice Motsepe for his leadership and action for the influence of African soccer and the resurgence of the credibility of its authorities.
"In addition to being a passion and the expression of creative skill and talent, football also implies a vision of the future, a long-term commitment, efficient, transparent governance, as well as investment in infrastructure and human capital," continued HM the King.
The Sovereign recalled, in this context, that "by making Africa proud at the last World Cup, in Qatar, Moroccan football also upheld the values of perseverance, self-sacrifice and self-surpassing. We are working to anchor these values by linking sport to education in order to expand the practice of football, unlock players' potential, and support the talents that are discovered through customized training."
Beyond the words, explained HM the King, "the Kingdom of Morocco has repeatedly proved by actions that its means, its infrastructure and its experience, especially in soccer, are available to all African countries wishing to make the youth a lever of hope and growth. For the ambition I have for My country is consubstantial with the ambition I have for the African continent.
"It is not as much through words as concrete deeds that the Kingdom of Morocco has proven, on countless occasions, that its resources, infrastructure and experience, particularly in football, are at the disposal of all African sister nations sharing our wish to make youth a lever of hope and growth," explained HM the King. "That is because the ambition I hold for my country is inseparable from that which I nurture for the African continent."