POLITICS
Spanish Attitude Causes Indignation in the European Parliament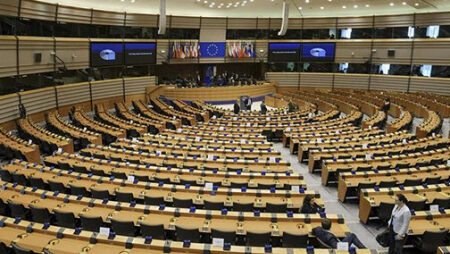 The attitude of Spain, which has welcomed on its territory the leader of the polisario separatists under a fake identity and in complicity with Algeria, continues to raise indignation in the European Parliament.
MEP Tomáš Zdechovský protested on Saturday against this decision which is contrary to the values and principles of Europe.
"I wonder how the Spanish authorities may allow the illegal entry with a fake identity of a person like Brahim Ghali, accused of acts of rape," the Czech MEP wondered. "This goes against our values and principles," he said.
The hosting by Spain of the leader of the separatists under a fake identity and with forged papers in coordination with the Algerian State has caused strong reactions of disapproval and condemnation around the world.
The Iberian country is accused of helping a war criminal to escape justice and of supporting his actions.
Sahrawi human rights activists had filed a complaint in Spanish courts against the separatist leader for crimes against humanity, genocide, torture, enforced disappearance and rape.
An arrest warrant was issued against him by the Spanish authorities in 2008. In 2013, he was indicted by the Spanish justice.