ECONOMY
PAM Encourages 'Economic Complementarity' among Mediterranean States, Says Mayara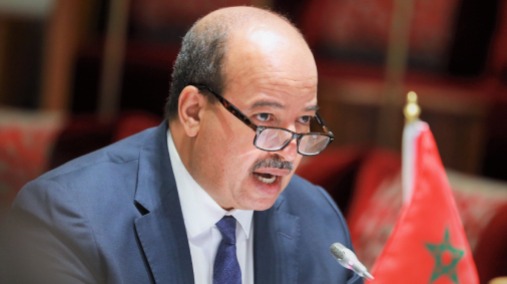 "One of PAM's objectives is to establish economic complementarity between member states in all sectors, for the mutually beneficial interest of the region's communities," stated Mayara during a meeting between the PAM delegation and Jordan's Minister of Investment, Kholoud Saqqaf.
On this occasion, Morocco's top senator welcomed the economic reforms initiated by the Hashemite Kingdom, led by King Abdullah II.
He noted in this respect that the Jordanian economy had rebounded from the COVID-19 crisis, despite an unfavorable regional environment, which did not support the development of a robust and adaptive economy, capable of withstanding external shocks and global fluctuations.
This is why the APM promotes stability and aims for a just and lasting peace in the region, with the ultimate goal of achieving economic complementarity throughout the Mediterranean region, he further stressed.
Saqqaf, on the other hand, reviewed the opportunities, facilities, and benefits Jordan offers to attract foreign investment. She mentioned that the government has set aside a budget of JOD 720 million (almost $1 billion) to modernize the national economy from 2023 to 2025, involving the public sector.
Major projects are in the works, and action plans have been developed to implement the national vision for modernizing the economy, involving all sectors.
The primary goals of the economic modernization project are to generate one million jobs within a decade and attain a 5.5% economic growth rate, as outlined by Saqqaf.
Mayara is currently on a formal visit to Jordan, as the first part of a high-level mission to the Middle East representing the Parliamentary Assembly of the Mediterranean. He currently holds the presidency for the term of 2023-2024.
The 50th meeting of the PAM Bureau was held in Amman on Monday, with focus on various regional and international matters of interest.
In addition to Jordan, the PAM delegation's program in the Middle East includes visiting Palestine and Israel to bring the parties closer together at the parliamentary level.
The goal is to work towards holding the second International Parliamentary Forum for Peace in the Middle East, following the first edition organized by PAM in 2009 in Malta in partnership with the United Nations.
Aldar: map