POLITICS
Morocco Voluntarily Adopted Human Rights Culture Southern Provinces Are Exceptional Model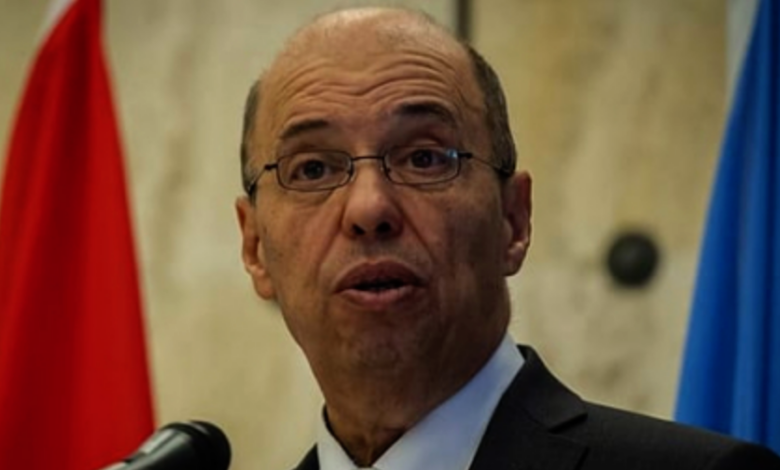 Morocco has voluntarily adopted the human rights culture, and the southern provinces are an exceptional model in this regard, Morocco's Permanent Representative in Geneva, Omar Zniber, said on Friday, regretting the recourse by some parties to UN mechanisms to undermine the Kingdom's territorial integrity.
Zniber, who led the Moroccan delegation during the session dedicated to the adoption of Morocco's Universal Periodic Review (UPR) on the occasion of the 52nd session of the Human Rights Council (HRC), denounced the political purposes of some parties who distort the human rights issue to undermine the Kingdom's territorial integrity.
The diplomat refuted the false allegations relating to the human rights situation in the Moroccan Sahara, assuring that the southern provinces are an exceptional model in terms of economic and social development, as attested by credible international bodies.
For his part, the Secretary General of the Interministerial Delegation for Human Rights Abdelkarim Boujradi noted that Morocco is aware that some parties continue to use the UPR as a means of expressing their hostility to Morocco's territorial integrity and its democratic and development model.
The Kingdom's firm position to accept certain recommendations relating to the respect of human rights in Morocco's southern provinces is based on the significant progress in the development process, through the implementation of the development model for the southern provinces, which has reached a high implementation rate of more than 80%, and the enjoyment by the citizens of their fundamental rights, including representation in constitutional institutions and the management of local affairs by the local population, in accordance with international human rights standards, he added.
This position is also based on a deep conviction of the importance of openness to the Special Procedures and a constant willingness to include the Kingdom's southern provinces in their visits, said Boujradi.
He concluded that the partial acceptance of the existence of a human rights mechanism in these provinces is based on a national institutional choice represented by the regional commissions of the National Council for Human Rights and the institution of the Ombudsman, whose activities and roles have been praised and constantly commended by the international community, including the Security Council, the UN Secretary-General and the Special Procedures that have visited the region.
ALdar : LA MAP