ECONOMY
Road Safety Agency Chief Calls 2017-2026 Strategy Results 'Encouraging' yet 'Insufficient'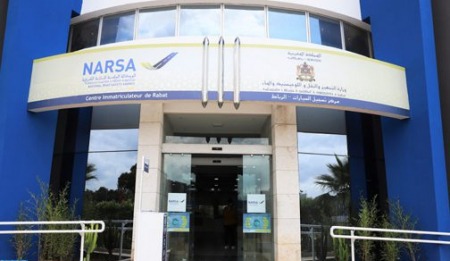 Rabat – The 2017-2026 national road safety strategy has generally given encouraging results but these remain insufficient, said National Agency for Road Safety (NARSA) Director General Benacer Boulaajoul on Monday.
Speaking at the opening session of a study day organized by the Presidency of the Public Prosecutor's Office, Boulaajoul explained that the assessment of the previous stage's achievements will allow for the development of a new action plan for the next five years.
In this regard, he recalled the creation of NARSA in 2020 and Morocco's accession to the Global Plan for the Decade of Action for Road Safety 2021-2030, and called for these changes in the institutional management of road safety to be taken into account in the next action plan.
Boulaajoul also recalled that the National Road Safety Strategy 2017-2026 aims to halve road fatalities by 2026 compared to the current level (less than 1900 road fatalities in 2026), explaining that this strategy has been implemented in a first phase through the first five-year plan 2017-2021.
According to a preliminary assessment under the year 2022, the number of deaths due to road accidents recorded a decrease of 6.84% compared to 2021 and 10.04% compared to 2015 (reference year), that of serious injuries (18.25%) and fatal accidents (10.04%), he continued.
Aldar : la map