ECONOMY
Italian Media: Renewable Energy Pioneer, Morocco Makes Ambitious Bet on Green Hydrogen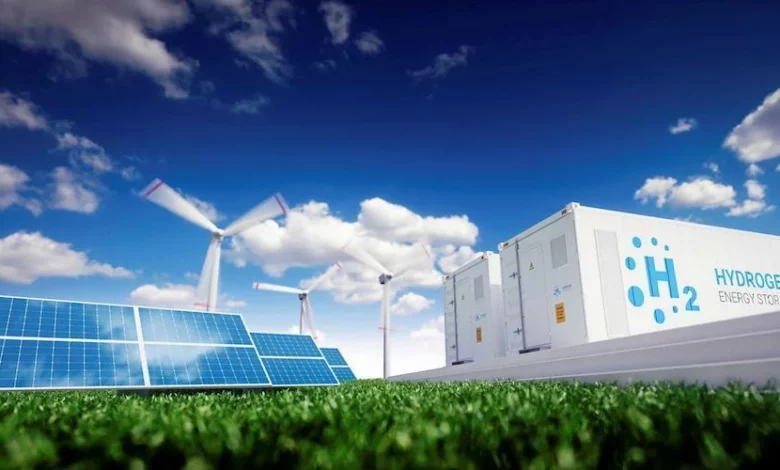 Under the guidance of HM King Mohammed VI, Morocco has actively engaged in the development of clean energies in recent years, currently accounting for 38% of electricity production, with a target of 52% by 2030, stated the media, underscoring Morocco's ambitions in the realm of green hydrogen.
In an article titled "Morocco Bets on Green Hydrogen", Gea Agency emphasizes the special attention devoted by the Sovereign to this sector, particularly through the "rapid and high-quality" implementation of Morocco's offerings in the field. The aim is to "optimize the country's resources and respond as effectively as possible to projects proposed by global investors in this promising sector."
Quoting Samir Rachidi, Director of the Moroccan research institute IRESEN, the media reports that "Morocco is aiming to lead North Africa, despite the sector being in its early stages, and major global projects won't materialize for another three to five years," highlighting the keen interest in Morocco from foreign investors, notably in Europe and Asia.
According to Rachidi, the Ministry of Economy and Finance has announced the allocation of approximately 1.5 million hectares of public land to accommodate "eight green hydrogen and ammonia production sites."
For Rabat, green hydrogen is also of "crucial" importance, as it can be used to produce ammonia, the foundation for nitrogenous agricultural fertilizers, an industry in which "the country is one of the world leaders, thanks to its vast phosphate reserves," the agency continues.
Capitalizing on strong global demand, which has driven prices to 1,000 euros per tonne following the Covid-19 crisis and the conflict in Ukraine, the OCP Group aims to produce one million tonnes of green ammonia (green hydrogen) by 2027 and triple that amount by 2032, according to the agency.
Morocco is also planning to augment its fleet of 12 desalination plants with seven more to combat water stress, adds the same source.
Hydrogen is generated through the electrolysis of water, separating the gas from oxygen. It is considered "green" when produced using electricity from renewable sources, such as wind, solar, or hydroelectric power, explains the agency, noting that this energy carrier can play a pivotal role in decarbonizing industries like steel, cement, fertilizer, and chemicals, as well as in storing clean energy.
Aldar: map