WORLD NEWS
Int'l Seminar on Morocco-Austria Relations Held in Vienna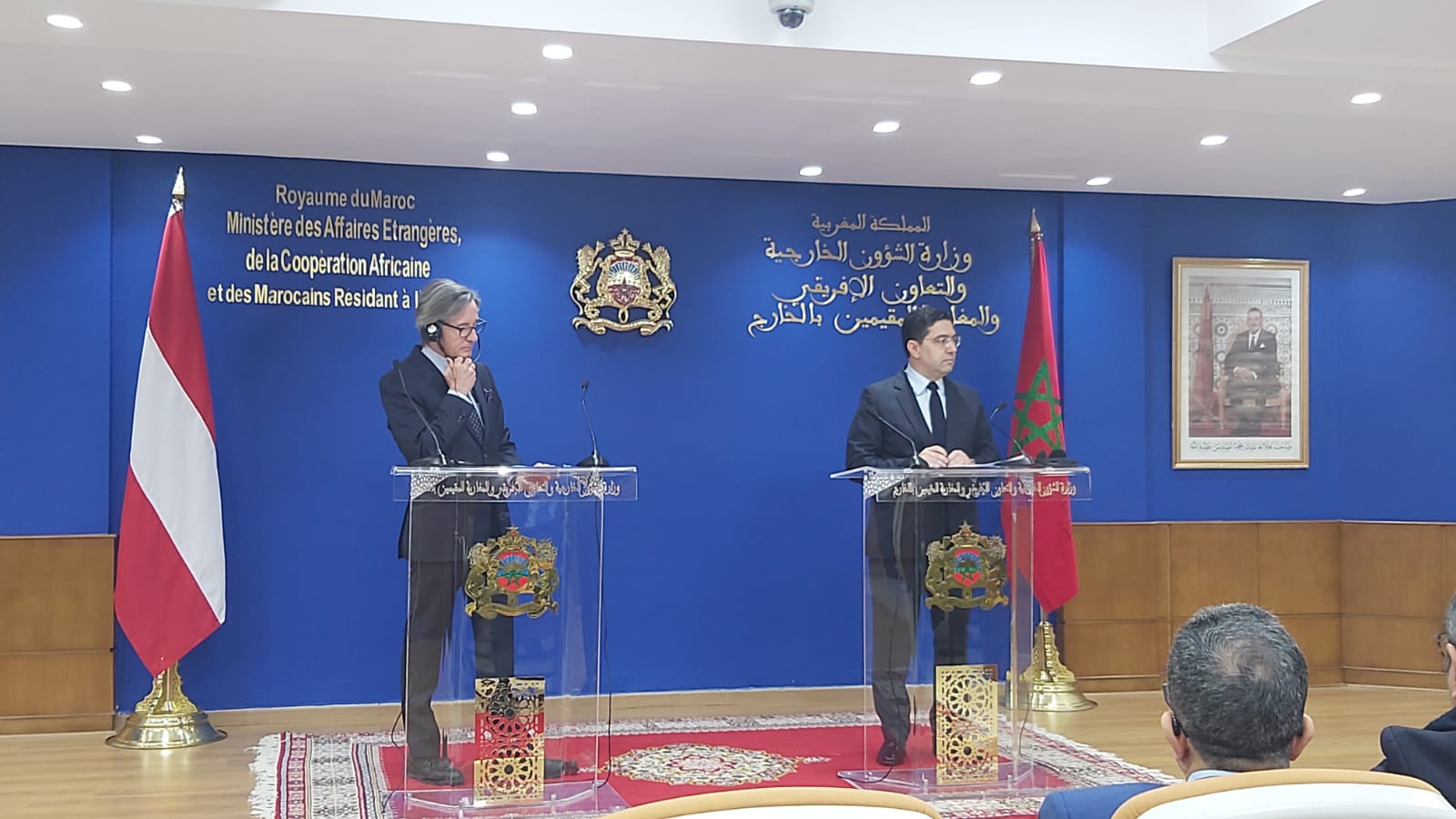 "The historical and diplomatic dimensions of relations between Morocco and Austria" is the theme of an international seminar, held at the headquarters of the Diplomatic Academy of Vienna, on the initiative of the Moroccan Embassy in Austria.
The event, which took place last Friday in partnership with the Austrian Federal Ministry of European and International Affairs and the Diplomatic Academy of Vienna, was part of the celebrations marking the 240th anniversary of establishing diplomatic ties between Morocco and Austria.
In his opening remarks, Morocco's Ambassador to Vienna, Azzeddine Farhane, underlined the historical roots of Moroccan-Austrian relations, recalling the context of the diplomatic mission led by Ambassador Mohammed ben Abdelmalek to Vienna in 1783, which culminated in the signing of the Treaty of Friendship and Trade between Morocco and Austria.
"The relations between Morocco and Austria have witnessed unprecedented momentum in recent years, marked by the exchange of high-level visits and the signing of a series of agreements and Memorandum of Understanding in several areas of common interest", he said, highlighting the contribution of Morocco and Austria in fostering commercial ties and building bridges between Europe and North Africa.
"Therefore, the celebration of the 240th anniversary of the establishment of diplomatic relations between Morocco and Austria offers us the opportunity to go back to history in order to better understand the dynamics that the relations between the two countries are currently experiencing, and to explore how we could contribute together to further develop and deepen them, based on our historical heritage," the diplomat added.
On this occasion, Moroccan and Austrian professors Fatima Zehra Iflahen, Chougrani Houssine, Walter Sauer, and Stephan Wittich, from Cadi Ayyad University in Marrakech and the University of Vienna respectively, delivered captivating presentations on the history of Moroccan-Austrian relations.
The presentations tackled the historical context prevailing in Europe and the Mediterranean at the end of the 18th century, in addition to the transformations and structural reforms implemented in Morocco and Austria at the end of the 18th century by Sultan Sidi Mohammed ben Abdellah and Emperor Joseph II respectively, and the diplomatic mission of Ambassador Mohammed ben Abdelmalek.
In their closing remarks, Mr. Farhane and Ambassador Christophe Thun-Hohenstein from the Austrian Ministry of Foreign Affairs underlined the role of Morocco and Austria as actors for peace on the international scene, and as great nations with a shared history who have contributed to the codification of the current diplomatic law.
The seminar was attended by senior officials from the Austrian Foreign Ministry, and the Chairman of the G77 Vienna Chapter, Aftab Ahmed Khokhar. It was also attended by members of the UN International Law Commission and of the diplomatic corps accredited to Vienna, as well as researchers and students.
ALdar : LA MAP