CULTURE
WORLD NEWS
Bayt Mal Al Quds Asharif Agency: Projects Worth 3.2 Mln USD in Al-Quds City in 2022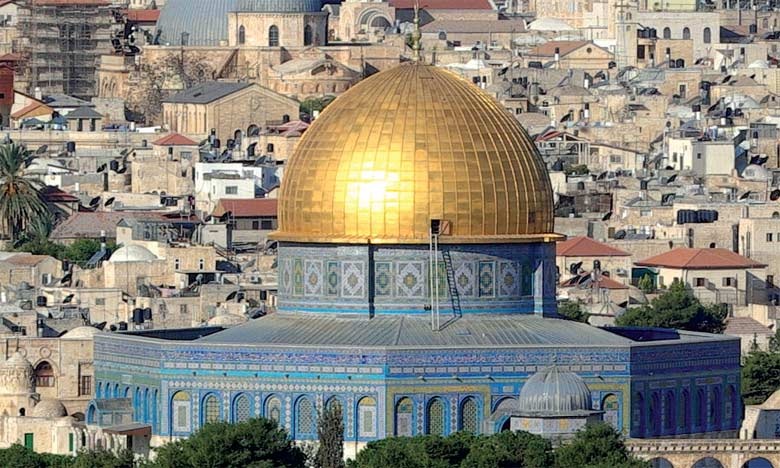 The Bayt Mal Al Quds Asharif Agency has managed to implement in 2022, despite the limited funding, projects in Al Quds worth $3.2 million dollars, spread over the social assistance sectors to mitigate the effects of the Covid-19 pandemic and the repercussions of rising prices due to the global crisis.
In a statement on its 2022 report, the Bayt Mal Al Quds Asharif Agency noted that during this year, the Agency continued to give special importance to the sectors of restoration, reconstruction, education and health, support for youth activities, sports, children and camps, and to focus on projects to protect the city's intangible cultural heritage, and to protect the collective memory of the Holy City.
Thus, more than 20 associations in the city of Al-Quds have benefited from the Agency's support program, including the annual summer camp program which benefited, this year, 3,000 people, the scholarship program for 126 male and female students, and the school bags for 600 students from vulnerable social backgrounds.
Similarly, the Agency has endeavored to expand the list of orphans covered by the Al-Quds Orphans Sponsorship Program and has restructured and organized the "Decent Life" program, under which 29,000 loaves of bread are distributed daily to needy families.
This year, the Agency concluded 9 cooperation and partnership protocols and agreements with its partners, including support and funding for reconstruction projects, support for education, the media and press sector, organization of exhibitions and awards, training and skills development.
Also, the Agency organized more than 11 scientific and cultural events and its headquarters in Morocco and Al-Quds hosted 5 art exhibitions. It also took part in the 17th Trade Fair of the Member States of the Organization of Islamic Cooperation in Dakar, and the 27th edition of the International Book and Publishing Fair of Rabat and was the guest of honor of the 12th Regional Book and Publishing Fair of Dakhla. Also, it published a report on the economic and social situation and the impact of rising prices in Al-Quds as well as a thematic report on the reality of reconstruction in East Al-Quds, coinciding with the World Cities Day.
The same source noted that the funding of the Agency over the past ten years remains limited to funds allocated by the Kingdom of Morocco amounting to 100% of donations from States and more than 70% of donations from institutions and individuals.
As usual every year, the Bayt Mal Al Quds Asharif Agency publishes its annual report for the current fiscal year, in which it highlights its most important activities and achievements, by virtue of its mandate, under the direct supervision of His Majesty King Mohammed VI, Chairman of the Al-Quds Committee.
Aldar : LA MAP