ECONOMY
RAM: Abdelhamid Addou Elected to IATA Board of Governors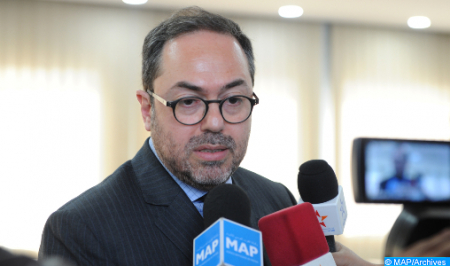 Chairman & Chief Executive Officer of Morocco's flag carrier (RAM), Abdelhamid Addou, has been elected member of the "Board of Governors" of the International Air Transport Association (IATA), a first for the national airline and Morocco.
IATA's executive body, the Board of Governors comprises 31 elected members, representing some 290 member airlines carrying 82% of the world's air traffic, RAM said in a statement.
It is composed of the CEOs of major American, European, Asian and African airlines, including American Airlines, Air France, KLM, Lufthansa, Singapore Airlines, Cathay Pacific Airways, China Eastern Airways, All Nippon Airways, Ethiopian Airlines and Qatar Airways.
Abdelhamid Addou is also a member of the Executive Committees of the Arab Air Carriers Organization (AACO) and the African Airlines Association (AFRAA).