SPORT
"Morocco's AFCON 2025 Bid Credits King's Leadership"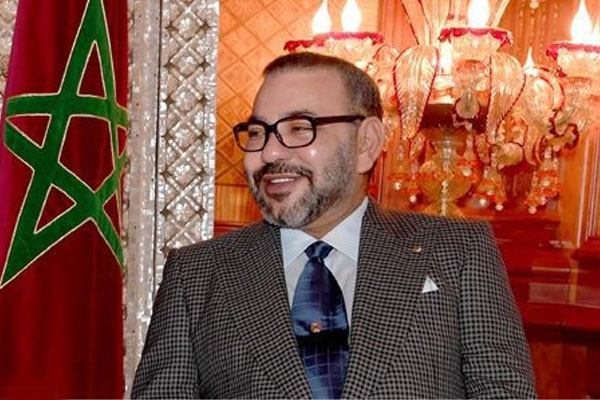 "The unceasing support of His Majesty the King and the great commitment of the leaders of the Royal Moroccan Football Federation (FRMF), who are always focused on success, led us to believe that the members of CAF would have no doubts, when it came to voting, in unanimously choosing the Kingdom of Morocco to organize this important continental soccer competition," wrote the newspaper.
Under the headline "CAF chooses Morocco to organize AFCON 2025", Jornal De Angola underscored that the quality of Morocco's sports and hotel infrastructure convinced the leaders of the Confederation's Executive Committee to unanimously award Morocco the organization of the 35th edition of the African Nations Championship.
The newspaper emphasizes that Morocco's sports infrastructure was highly appreciated, even by FIFA directors, due to its quality, not to mention the excellent roads throughout the Kingdom.
Similarly, the newspaper echoed the words of FIFA President Giovanni Infantino, who hailed Morocco's potential in the field of sports and its strong candidacy to host AFCON 2025.
"Morocco is a great country not only in football but also in the organization of major events," he said.
In this context, the Angolan media outlet recalled that seven months ago, Morocco opened its doors to the continent as part of the Media Tour, a journalistic and tourism project that brought 162 journalists from several African countries, including Angola, to the Kingdom. The aim was to showcase the country's ability to organize major international competitions.
The media representatives witnessed stadiums in good condition, quality hotels, modern transportation, tourism opportunities, medical facilities, and well-maintained roads that will enable supporters, tourists, and participating teams to move around seamlessly.
Noting that Morocco has several world-class stadiums to host the games of the 35th edition of the continental competition, the media reported that AFCON 2025 will be played in six Moroccan cities: Rabat, Casablanca, Marrakech, Fez, Tangier, and Agadir.
"All six stadiums have been built to modern standards and meet FIFA requirements, making them capable of hosting any type of official competition, including AFCON, World Cup, and Olympic Games," the newspaper praised.
Aldar: map