WORLD NEWS
Knesset Speaker Urges Israel to Recognize Morocco's Sovereignty over Sahara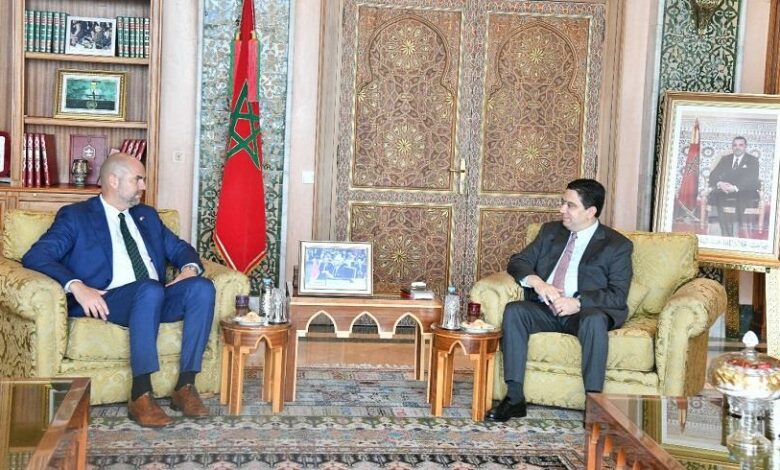 Israeli Parliament (Knesset) Speaker Amir Ohana asserted, on Thursday in Rabat, that Israel should move forward with recognizing Morocco's sovereignty over its Sahara.
"I've said it before and I'll say it again now, as Speaker of the Knesset, very clearly: Israel should move forward towards this goal of recognizing the Moroccan sovereignty of the Sahara, as does our closest ally, the United States of America", Ohana told the press, following a meeting with House of Representatives' Speaker Rachid Talbi Alami.
He recalled that as "a descendant of this blessed land, I am deeply aware of the importance of recognizing the Moroccanness of the Sahara. […] It's not just me saying it, I think history says it too."
Ohana also called for the strengthening of relations between Morocco and Israel, particularly in the fields of agriculture, tourism, security, the preservation of water resources and the desalination of sea water.
ALdar : LA MAP