POLITICS
BCIJ Director: 'Daesh' Undefeated Ideologically Relocated its Terrorist Activity in Sahel Region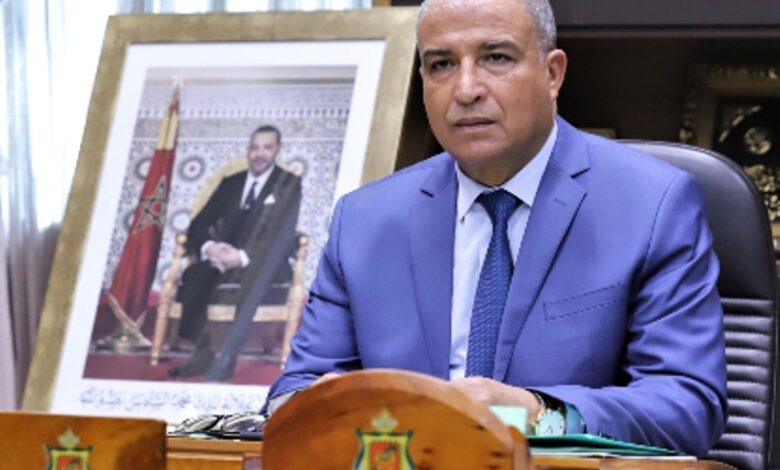 The defeat of "Daesh" in its traditional strongholds, due to the blows dealt to it by the countries of the global coalition, does not concern its ideological foundations, the director of the Central Bureau of Judicial Investigations (BCIJ) Cherkaoui Haboub said Friday in Salé, noting that the organization has moved its activity to the Sahel and is now a permanent danger not only for Morocco but also for all the countries in the region.
Answering questions from journalists at a press briefing to shed light on the case of the intentional homicide of a policeman on duty, Cherkaoui said that "Jamaat Nosrat Al-Islam Wal-Mouslimine" (JNIM), "the Al-Qaeda organization in the Islamic Maghreb" (AQIM) and "the organization of the Islamic State in the Great Sahara" (EIGS), which was led by Adnane Abu al-Walid al-Sahrawi, one of the main figures of the separatist front "polisario", are active in the Sahel.
The camps of the sequestered in Tindouf represent a real source of danger because they are a fertile ground for the emergence of elements that directly join terrorist organizations, which confirms the link between separatism and terrorism, warned the BCIJ director.
In this sense, Cherkaoui noted that the separatist front of the polisario maintains, according to several reports, a close relationship with the Lebanese Hezbollah, one of Iran's arms, recalling the arrest of Mohamed Qassim Taj Eddine, one of the largest financiers of Hezbollah and who is "accused of financing a terrorist organization," and this as part of the the BCIJ's efforts in the fight against terrorism and coordination with the United States in this field, following an international wanted notice.
After underlining that Morocco, which is clearly targeted by terrorism, continues its unconditional involvement in international efforts to fight this phenomenon, Cherkaoui praised the vigilance, competence and coordination between all security services, to address all terrorist threats to Morocco's security and stability, including cyberterrorism, which has become a major challenge for all countries in the world.
He also praised the media's efforts in raising awareness of the need to engage in efforts to fight terrorism, as well as the role of the citizen who does not hesitate to defend the country's stability and security and report all suspicious movements that could undermine the security of the homeland.
Cherkaoui stressed that Morocco has adopted, as part of its fight against terrorism, a comprehensive and integrated national strategy, under the enlightened leadership of HM King Mohammed VI, which is not limited to the security approach alone, but also includes legal, economic and religious aspects, in addition to international cooperation with all partners, whether European countries, the United States, Arab countries or African countries.
He recalled that the BCIJ has dismantled, since its inception, 91 cells (85 affiliated to "Daesh"): 21 cells in 2015, 19 in 2016, 9 in 2017, 11 in 2018, 14 in 2019, 8 in 2020, 4 in 2021, 2 in 2022 and 3 in 2023.